Kunstschaatsen Training Kleding
Figure skating is a magnificent and very beautiful kind of sport. Figure skaters are usually very picky towards costumes for performances.Training clothes is also a thing of high importance. Trainings usually last for several hours. Figure skaters have to rehearse their routines at a cold temperature. Here it is important to keep muscles toned wearing skating clothes.
kunstschaatsen training kleding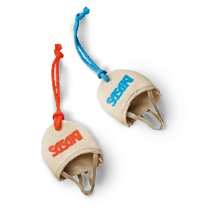 Miniatuur souvenirs precies hetzelfde uitzien als hun echte prototypes
kunstschaatsen training kleding
Comfortabele bestellen voorwaarden
Afgezien van de individuele bestelling bieden wij ook collectieve en gemeenschappelijke degenen
Onze eigen op maat workshop
We beseffen bestellingen van elk niveau van complexiteit en variabiliteit dankzij de goed gecoördineerde werkzaamheden en past.
Werk ervaring
Volgens onze schattingen, we hebben genaaid ongeveer 56 160 unieke maillots en jurkjes voor 13 jaar werk.
Lage prijzen
Wij bieden redelijke prijzen voor twee redenen. Eerste, vervaardigen wij de producten zelf. Ten tweede houden we rekening met Roebel wisselkoers van vreemde valuta..
Kristina:
29 oktober 2015 Hallo! Ik bestelde de turnpakje bevroren van vorig jaar. Ik heb heel veel complimenten op dat leo het afgelopen seizoen. Dit jaar zijn mijn vriend en mij gaat het duo. Haar zie je enkele foto ' s van ons. Ik heb het turnpakje bevroren op. Im 25 en mijn vriend Marte is 20.
See more happy customers...
Deel uw verhaal
FIG's World Cup series has begun!