Kunstschaatsen Jurken voor Concurrentie
Modern figure skating meets heavy demands on figure skating dresses for competition, such as body's protection from injury, creation of favorable conditions for any physical exercises, and they shouldn't disturb the circulation and respiration of sportsmen. Our leotards are made of different materials: biflex, velvet-stretch, velvet-plush, guipure, net-stretch and satin-stretch, that make the costumes very durable, light and soft.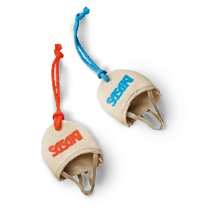 Miniatuur souvenirs precies hetzelfde uitzien als hun echte prototypes
Comfortabele bestellen voorwaarden
Afgezien van de individuele bestelling bieden wij ook collectieve en gemeenschappelijke degenen
Onze eigen op maat workshop
We beseffen bestellingen van elk niveau van complexiteit en variabiliteit dankzij de goed gecoördineerde werkzaamheden en past.
Werk ervaring
Volgens onze schattingen, we hebben genaaid ongeveer 56 160 unieke maillots en jurkjes voor 13 jaar werk.
Lage prijzen
Wij bieden redelijke prijzen voor twee redenen. Eerste, vervaardigen wij de producten zelf. Ten tweede houden we rekening met Roebel wisselkoers van vreemde valuta..
Jane:
23 juni 2014. Hi, Dank u voor het werken met ons mee op deze prachtige op maat gemaakte "Amanda" turnpakje. Sara heeft echt genoten van het dragen van dit seizoen en ze heeft al veel complimenten over. We komen zeker terug volgend seizoen! Bedankt, Jane
See more happy customers...
Deel uw verhaal
FIG's World Cup series has begun!